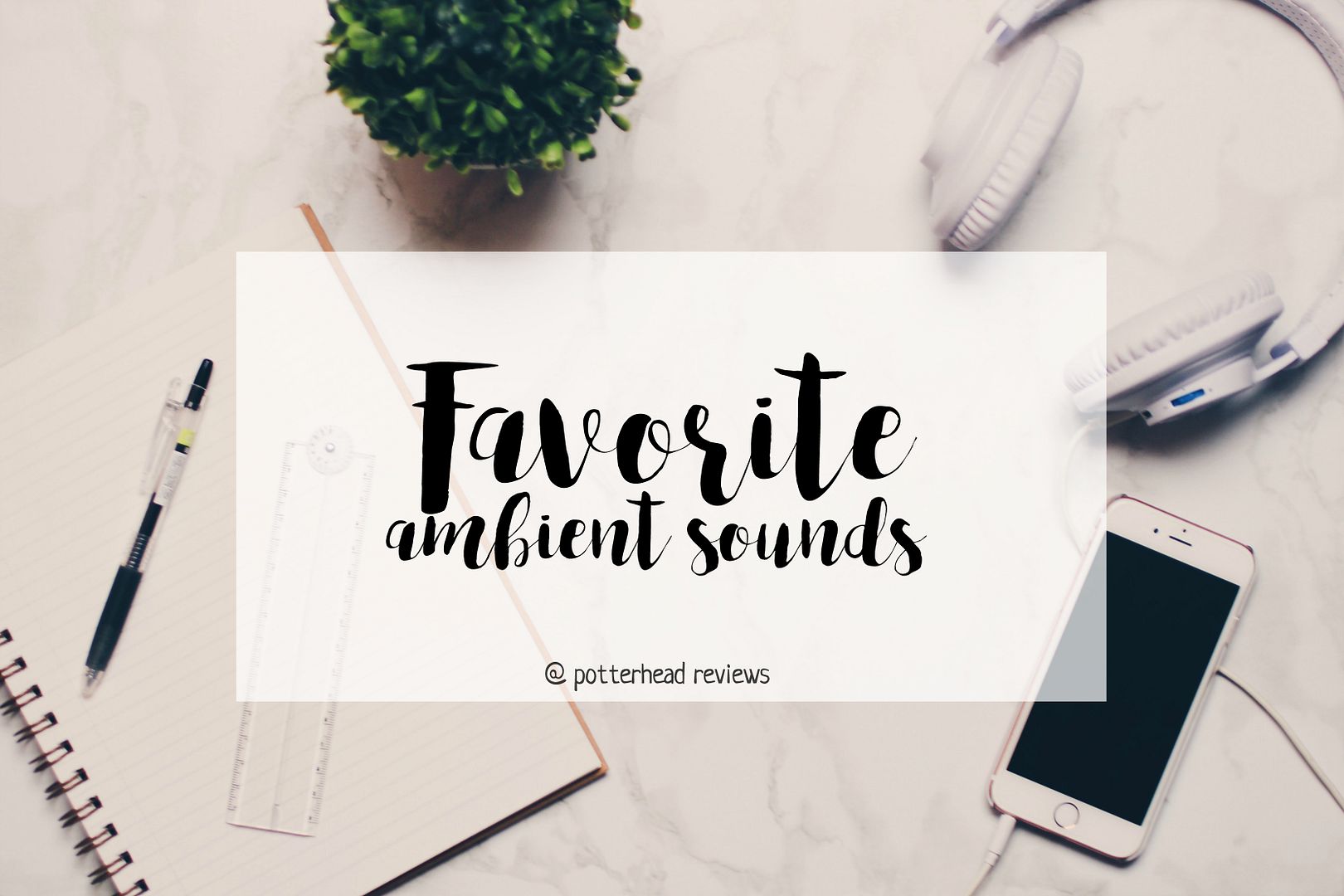 Only recently did I find out about ambient sounds and how wonderful they are. I'm the kind of person that needs absolute quiet in order to be able to concentrate. Until last summer when my neighbours were partying it up while I was trying to study for an exam. I decided that nothing could be worse than their noise so I put on my headphones with the sound of pouring rain on (through the app Calm). Since then I have been trying out different types of ambient sounds and today I'm listing a few I really enjoy.
1 //
Water Gardens of Dorne
I feel like this one is perfect for summer time since it's an outside setting. Great for winding down as well. The twinkling in the background is so relaxing and the occasional splash has me imagining I'm actually in those water gardens.
2 //
The Perfect Hogwarts Library
The Hogwarts Library is by far my favourite out of all of them. I listen to this one the most. What I like about this one are the occasional footsteps and rustling paper. It kind of motivates you to keep concentrated.
3 //
Hogwarts Library with Thunderstorm
This one has rain and thunder in the background and the combination of that and the crackling fireplace makes this one my favourites for the winter time. Grab a hot beverage and some school work and you're all set.
4 //
Gryffindor Common Room with pets
This one has a purring cat (aka Crookshanks). I also like the regular
Gryffindor Common Room
version.
5 //
Cozy Hufflepuff Common Room
Sounds are very similar to the previous two but I need to represent my house so I obviously needed to mention this one as well
6 //
Hogwarts grounds in summer
This one has more 'distracting noises' like church bells but with this website you can always mute what distracts you.
7 //
The Burrow
Footsteps, birds, crackling fire and basically all the sounds you'd find in a house. Along with Quidditch sounds in the background.
Personally, I always mute the small crowd chatter or whatever because I can't focus if there's people talking - even just giggling or laughter or whatever. That's why these ambient noises aren't heavy on background chatter to begin with. Some of these are so realistic that if you close your eyes it's like you're really in these scenes.
---
Let's talk! Do you listen to ambient sounds? Which are your favorites?